Communion presents:
Bushstock 2019
Novo Amor + Gang of Youths + Ferris & Sylvester + APRE + Balcony + Eloise + Hot Dreams + IDER + Jasmine Thompson + Jordan Mackampa + Laurel + LION + Marsicans + MARTHAGUNN + Mosa Wild + Olivia + Rhys Lewis + Roman Lewis + Winnie Raeder + Yoke Lore + More TBA
£18+
Entry Requirements: 18+
Access to each venue at Bushstock is subject to capacity and the festival accepts no liability and will not offer any ticket refunds if you are unable to attend a specific performance due to the venue being at maximum capacity. You may be required to queue, so please arrive early to avoid disappointment.
Due to the independent and unusual nature of most venues at Bushstock (churches, intimate wine bars and more), there are limited venues with dedicated disabled access and facilities. Please notify the festival if you have any access requirements and wish to purchase a ticket so we can organise an assistant ticket for you (contact: bushstock@communionmusic.co.uk). Unfortunately there are no dedicated staff equipped to assist on the day.
Line Up
REVIEWS:
"Sydney's Gang Of Youths are one of the most thrilling and emotive live acts in music today" - NME
"The Positions is a work of art that deserves nothing less than admiration – take a bow Gang Of Youths, take a bow." - 8.5/10 BEST BEFORE
"Some of the most empowering sentiments to be found in modern rock music." - THE MUSIC
"Astonishing LP, a record so emotionally bruised & honest." - 4.5/5 ROLLING STONE
"A killer collection…Life is very real and poignantly captured on this debut." - NOISEY
"Gang Of Youths have delivered not only one of the best albums of the year, but one of the best debuts in recent memory." - APHRA MAG
ACHIEVEMENTS:
• Band started their own label, Mosy Recordings, and signed ANZ licensing deal with Sony Music Australia & and ANZ publishing deal with Universal Publishing. • Toured the UK with Manchester Orchestra. • November 2013 had the band enter a studio in upstate New York to record with Kevin McMahon (Swans, Titus Andronicus, Real Estate, The Walkmen), tracking their debut album. In 2015 they finished the record, mixing by Peter Katis (The National, Local Natives). • Released debut album The Positions in Australia/New Zealand, April 2015. • The Positions made Feature Album on both triple j & FBi radio. • Debut in the Top 5 on the ARIA Chart with over 8000 record sales in its first four weeks.
• Was nominated for five ARIA Awards, including "Best Rock Album." • Also gained a J award nomination, FBi SMAC nomination for Album of the Year, and won an AU Review Award for Best Live Act. • The Positions landed on a number of year-end lists including Rolling Stone Australia's 50 Best Albums of the Year (#8). • Due to release a new EP April 2016 with subsequent EU and US tour.
BIO:
Music should bring perspective to life, enriching experience by reflecting and amplifying the little things that are all too easy to take for granted. Gang Of Youths uncover power in that mindset. "I want to try and say the most human things, the most beautiful way possible," says singer David Le'aupepe. "… and turn the regular and banal into powerful and universal imagery."
This approach has turned the alternative Australian quintet—David, Joji Malani [guitar], Jung Kim [guitar, keyboard], Max Dunn [bass], Donnie Borzestowski [drums]—into a phenomenon back home. They first made waves with 2013's "Evangelists," produced by Jack Moffit of The Preatures. The song garnered praise from NME and Indie Shuffle and hit regular rotation on Australian powerhouse and worldwide tastemaker triple j. That set the stage for their full-length debut album, The Positions.
The record bowed at #5 on the ARIA Album Chart and notched five ARIA Award nominations, including "Best Rock Album." The Positions received acclaim internationally from The Guardian, Stereogum, Rolling Stone Australia, Neon Gold, and more as the band supported the likes of Vampire Weekend, Sky Ferreira, Foster The People, and Manchester Orchestra on the road.
It's all because The Positions examines one of life's darkest realities with unmitigated and unwavering honesty. "When I was 19, my girlfriend at the time had a two-year prognosis since a melanoma on her ear metastasized and turned into cancer on her lungs," sighs David. "I said, 'Fuck it' and just started writing some songs for her to listen to in the hospital." However, the vision for the record not only told the story of his now ex-wife's bout with the disease, but the simultaneous disintegration of their relationship.
The spark of The Positions also sets the stage for Gang Of Youths' 2016 EP. Co-produced by long-time friend Karl Cashwell, their next body of work will temper abrasive and energetic guitars with symphonic and orchestral bombast.
"We really know what the fuck we're doing now," Dave says. "We're not having to listen to anyone, and we have no constraints anymore. There are no synths. We took a step back and made something visceral and followed our gut."
Ultimately, Gang Of Youths have only just begun to make an impact. "I want to make the most hopeful, life-affirming music possible," Dave leaves off. "We want listeners to feel affirmed, to feel hopeful, and feel more. That's the most important thing we want to accomplish."
facebook.com/gangofyouths soundcloud.com/gangofyouths instagram.com/gangofyouths twitter.com/gangofyouths
CONTACT:
Management: kurt@mirrormusicgroup.com, nick@lookoutkid.com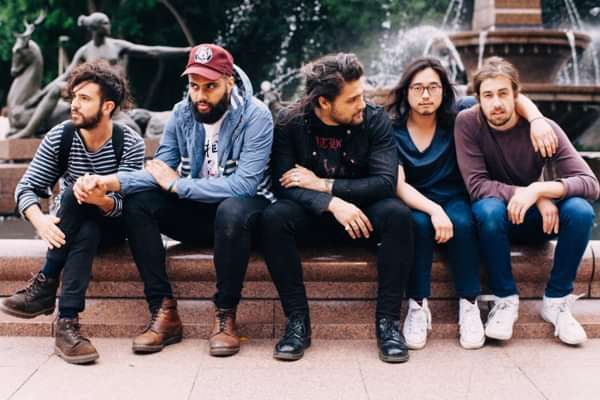 'Here's the thing: They played to nine people and a dog with charm and gusto, as if they were playing to thousands, like it was the most important gig they had done. That's how you know they're in it for the right reasons — they love making music, they have something to say, and they want you to hear it.'
They are songwriters - their hearts and souls put to rhythm. With clear references in their catchy folk setup to the mid-60s sounds of Greenwich Village combined with their meatier blues tones, Ferris & Sylvester sit somewhere between Jack White & First Aid Kit. Their clever combination of Sylvester's blues influence & Ferris' soul tone has created a distinctive genre of their own.
The London-based pair met just over two years ago and have since won over the capital with their ever-growing live presence and songwriting. In 2016, Ferris & Sylvester's thoughtfully crafted writing caught the ear of legendary producer Youth (Paul McCartney/The Verve/ Crowded House). The pair recorded with Youth in his Space Mountain Studios, Spain.
Earlier this year, F&S released their highly anticipated second EP 'Made In Streatham' which the duo self-produced in their South London flat. Released through their own label 'Archtop Records', the EP has clocked up over 2 million Spotify streams, rose to No.1 on the iTunes Singer-Songwriter chart and received widespread praise across the board.
Currently recording their next project and soaring through a summer packed with live dates, there is plenty more to come from Ferris & Sylvester.
The future is bright.
'A masterpiece of Brit Folk that should already have made them household names.' - Mojo Magazine
'A rich and fully realised sound that leaves one pining for a full-length.' – Rolling Stone Magazine
'Alt Simon & Garfunkel: dreamy pop with spiky sentiments' - The Guardian
'Harmonies & grounded tones that seem like they were born together.' - BBC Introducing
'Something very special indeed.' - Ricky Ross, BBC Radio Scotland
'On the brink of striking gold.' - Acoustic Magazine
---
Follow us on Spotify: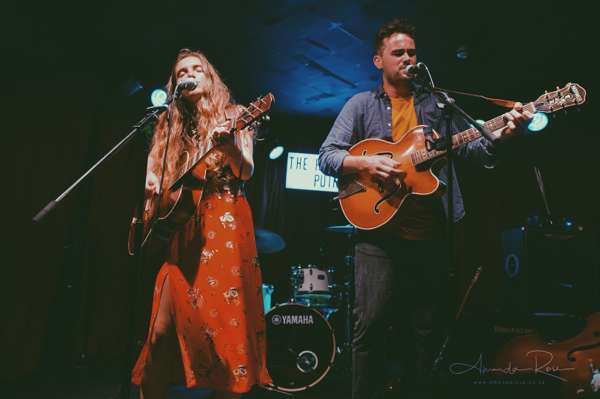 Balcony are a London based four piece drawn from three continents.
Lead singer Jamie provides the ethereal soulful vocals, showcased perfectly on their two releases "Don't Leave Me Blind" and "Satisfied" When you hear the music it's no surprise to learn how they are building up such a strong following supporting the likes of Joe Fox (A$AP Rocky collaborator) and Matt Owens (Noah and The Whale). Both singles have had plays on BBC Radio 1, BBC radio 6 music, BBC London and were playlisted on Radio X, which lead to two live sessions with John Kennedy for 'X-Posure'.
Quotes - Phil Taggart 'BBC Radio 1' - A wicked track.. were all acquainted with them now so we can get on with listening to their music
John Kennedy 'Radio X' X-Posure - "People need this in their lives" "Fantastic"
Dan O'Connell 'Radio X' Shock Of The New - "A band I love, this is a great track. Really nice chilled vibe, get this up loud." "Sounding Excellent."
https://www.facebook.com/balconytheband https://twitter.com/balconytheband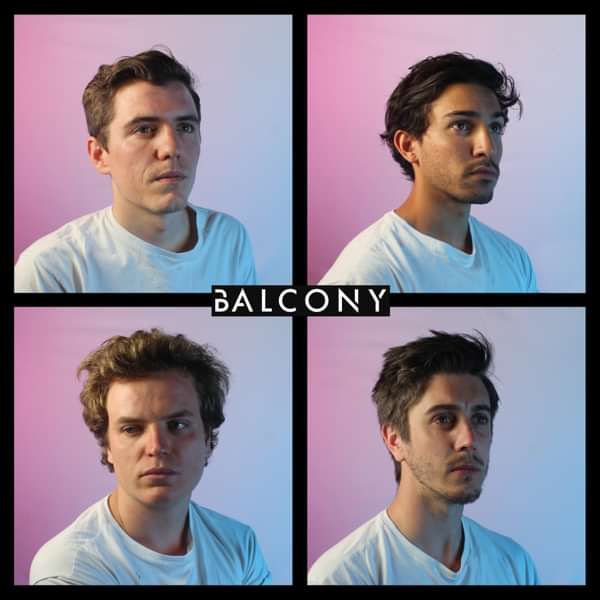 Jordan Mackampa is a man made up of misspelt lyrics, milky tea and Etta James records playing on a vintage wooden steepletone. He is a hand-stitched soulster in every sense of the word.
Hailing from the Democratic Republic of Congo and growing up between London and Coventry, Jordan combines his timeless soulful voice with melodic sun drenched tones to create beautifully crafted songs that are a joy to have stuck in your head all day long.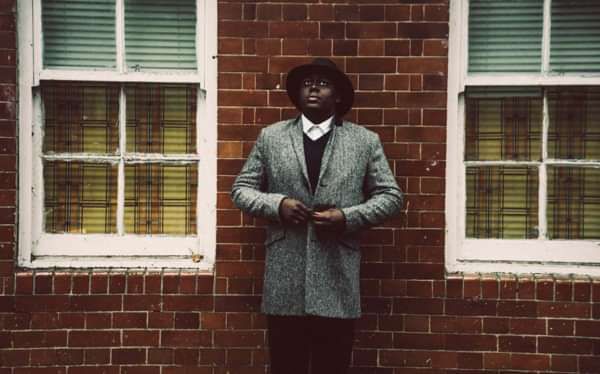 MARSICANS ("MAR-sick-anz")
File next to: Foals, Circa Waves, Flyte.
Influences: The Beach Boys, Bombay Bicycle Club, Paul Simon + many more
BIO
Marsicans are a young indie band from Leeds whose driving, harmony-laden sound and exciting live shows are earning them a reputation as an emerging force in British music. The four-piece, three old schoolmates and a friend from the Leeds music scene, released their first single in 2015 and have worked relentlessly since. ​
2017 has been Marsicans' busiest year to date: they signed to LAB Records and X-ray Touring; their EP hit a million plays on Spotify; singles have made the BBC Radio 1 weekly playlist, the opening sequence of E4's Made In Chelsea and were shared online by Coldplay; they played to packed rooms at Live At Leeds, Brighton's Great Escape, Manchester's Dot-To-Dot festivals and half a dozen UK festival stages including Leeds Festival. This autumn, their incessant gigging schedule takes them to Europe for Minnesota's Hippo Campus' debut album tour before joining forces with Clean Cut Kid and Jaws for tours around Britain. ​
Marsicans' new single, Too Good, is already poised to become the band's most popular release to date, receiving national radio support from BBC Radio 1's Huw Stephens and Radio X's John Kennedy and featuring on Spotify's New Music Friday playlists at home and abroad as well as The Indie List and Hot New Bands in the UK and several other prominent playlists in the US, Europe, Australia and Japan. Further releases on LAB Records are planned for the near future.
PRESS QUOTES
"Joyous noise pop...beautifully contagious." - Artrocker Magazine
"Vocals as strong as The Beach Boys, songs that slip and slide at a ferocious pace...enough to draw the breath of anyone watching." - Louder Than War
"Bursting onto the indie scene...refreshing, creatively upbeat, toe-tappingly fun." - Earmilk
"An over-excited dog of a band with tongues lolling and drool flying as they hump the hell out of your stereo." - TMRW Magazine
"An irreverent pop group dealing in carefree pleasure." - The 405
"The Leeds quartet have refined a sound that infuses Britpop with a little Vampire Weekend-style globalism." - Entertainment Weekly (USA)
OFFICIAL WEBSITE TOUR DATES STORE FACEBOOK TWITTER YOUTUBE INSTAGRAM SOUNDCLOUD
Management: rob@shamdog.com Live bookings: shaun@xraytouring.com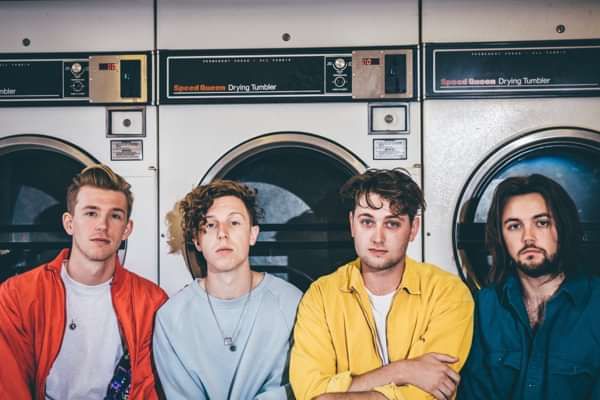 facebook.com/yokelore twitter.com/yoke_lore soundcloud.com/yokelore